Shinetech Appoints New Vice President of Global Delivery
John Vanderpool
July 16, 2014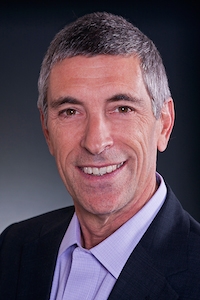 We are excited to announce John Brooks as our new Vice President of Global Delivery. In his new role, John will oversee the delivery of our services around the world. He brings more than 24 years of experience as a software engineer and a leader in all aspects of software delivery, making him an excellent addition to our team.
Prior to joining Shinetech, John held senior positions at Xerox, Autodesk and Apple. He has an extensive background in software development methodologies, project and quality management, developing and maintaining large-scale enterprise systems, embedded systems, web and desktop application, systems integration, networking and graphics, and data warehousing.
John graduated from National University, Berkeley with a BS in Computer Science and is a Certified Network Engineer. He has earned a Professional Achievement Award in TCP/IP and Internetwork Engineering from the University of California, Santa Cruz. He also holds a BA degree in Physical Education and Secondary School Teaching Credential from Sonoma State University, California.
When he's not busy learning about the latest technologies and improving his business leadership skills, John enjoys spending time with his family, learning about other cultures and racing bicycles competitively. He says that his background in sports and teaching have been key experiences that remind him of the importance of teamwork and achieving goals together with his colleagues.
"Shinetech is a software outsourcing company that sets itself apart with outstanding customer service and innovative thinking," said John Brooks. "I'm excited to bring my passion for developing high quality software solutions to the Shinetech team."
Welcome to the team, John!