Shinetech Helps Fourworkx Launch New Web-Based Forecasting Solution for Customer Service Organizations
John Vanderpool
October 2, 2014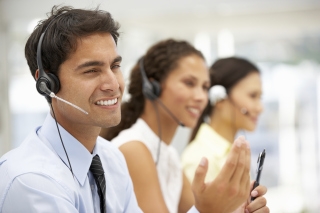 We recently partnered with Fourworkx, a cloud-based workforce management solutions provider, to help turn its data management system into a cross-functional, cloud-based program that could forecast workload and staffing needs for the customer service industry.
Fourworkx had a vision to create the perfect solution for its customers and they needed an experienced partner to assist with development. Our expertise in software development and Agile development methodology helped bring their design from the drawing table to the cloud. Our team worked closely with Fourworkx to create the product roadmap and deliver the solution.
The new web-based forecasting software's highly sophisticated algorithms enable its users to generate forecasts with a high percentage of accuracy in minutes, rather than hours. The solution utilizes data to optimize the workload forecast by applying advanced statistical methods specifically for customer service organizations. The new system is simple to use, efficient and saves companies approximately €100,000 per year.
"Thanks to Shinetech, we were able to turn our vision into a reality," said Taco Jansen, CEO of Fourworkx. "The solution has already made a tremendous impact on our business, and we look forward to continuing to release new versions and improving upon our solution in the future."
Visit our Resource Library to read the Fourworkx case study.